About us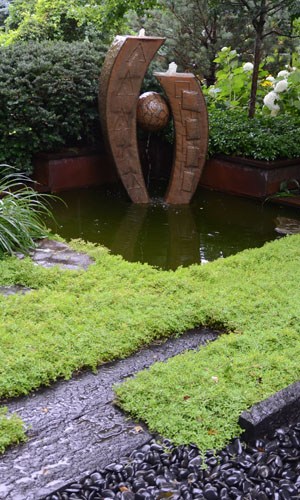 The name Niwa (neewah) Design Studio was carefully chosen. The word Niwa is Japanese – meaning garden. Although garden design is only a microcosm within the field of landscape architecture, it represents an important level of detail. The word Niwa also provided an opportunity to express our appreciation for Japanese gardens. As for the rest of the name, design is what we do and because we approach every project as a work of art, we like to think of our office as a studio. Thus, the name, Niwa Design Studio, Ltd.
Specializing in design/build projects, Niwa creates residential and commercial outdoor living environments for clients who share our passion for creativity and quality. Since Niwa Design Studio is involved from the point of conception through completion, execution of the design according to clients' goals is assured. We often prepare master plans that are implemented in one or several phases.
Relationships are an important part of our business. We stand behind what we build through follow-up work, as appropriate & required, and warranty new plantings for 12 months. We also provide on going maintenance programs for clients who would like our continued assistance.
Thank you for your consideration. We look forward to hearing from you and discussing your future landscape design, construction and maintenance needs.
Sincerely, 
Niwa Design Studio, Ltd.
Specializing in "but not limited to" Japanese Gardens