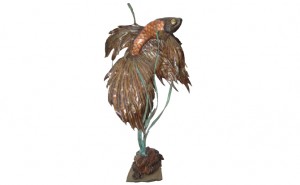 Copper Betta Fish Fountain, CGF2010
Size: 51″ H x 29″ W x 13″ D
Material: Copper
Weight: 50 lbs ( Estimated)
Price: $3,900.00
In Stock: 1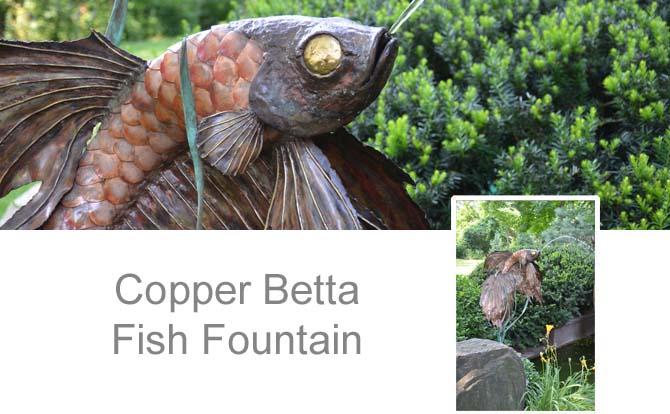 This copper fountain is of a Beta fish and has a connect point where water that is drawn at the base and through the copper fish and then out the mouth.  The coloring is exquisite with the body of the fish contrasting the fins, head and aquatic plant materials which support the fish above the base.
This fountain could make a beautiful addition to a garden pond, reflecting pool or sculpture pool.
If you are interested in this piece please contact us, using our contact page, or giving us a call at 952-470-1882.
Please let us know if you would like our help installing and/or creating the perfect spot for this or other sculptures.
You can also visit our Fountain Services page.