Believe it or not, this courtyard entry garden used to be a large asphalt driveway. When we were hired this house had a right angled garage from the main entrance to the house. We changed that by designing a new garage addition that changed the entry point from the south to the east side. This had a bold and dramatic effect that allowed us to have a beautiful garden view from the homes entrance, office and living room. The large sea of asphalt was replaced with lawn, an Italian style tiered fountain, brick piers, plantings and more.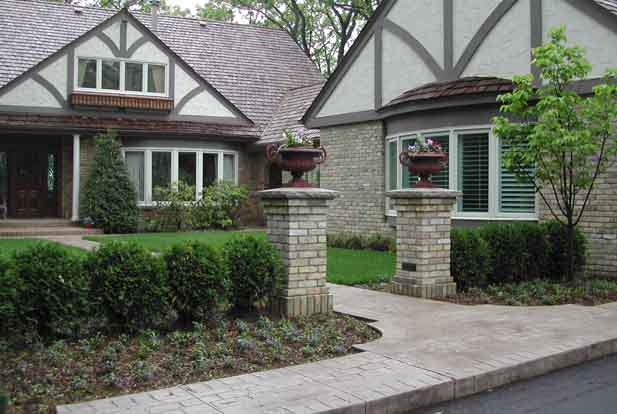 In addition to the courtyard entry garden we also design and constructed a number of pathways throughout the property. The paths around the sides of the of the home where people would typically be wearing shoes were made with gravel. In contrast the pathway from the deck to the dock where the users would often be barefoot were made using a smooth surfaced stone and set into the lawn.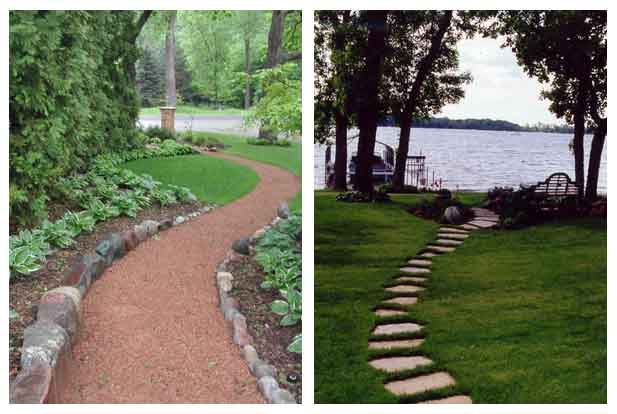 Below is a picture showing a before and during construction view of the new garage addition where we changed the entry point from the side closet to the front entrance of the home to the side facing the street.